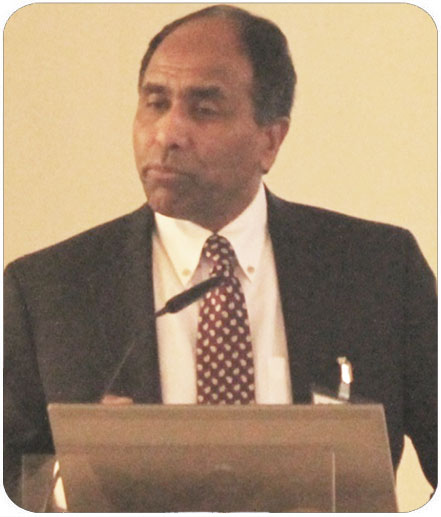 During the 8th WSO Convention on Stevia Tasteful 2018, which will be held in Berlin on June 3-5, 2018, Dr Purkayastha will give a strategic presentation about the Role of Stevia as a natural, sustainable, non-caloric sweetener for food and beverage applications.
According to Dr Purkayastha: "Consumers' desire for a natural ingredients and 'clean' labels have contributed to the growth of Stevia leaf extract as a sustainable, plant-based zero-calorie sweetener to reduce sugar in food and beverages without sacrificing the taste. One of the key benefits of using stevia as an ingredient is its ability to claim the naturalness of steviol glycoside content that remains intact during the commercial extraction and purification process. […] Major regulatory bodies approved high-purity stevia leaf extract for use around the world today and consumer insight data around the globe support the natural and healthy association of sweet molecules from Stevia plant. Stevia can be found in more than 10,000 food and beverage products globally, including beverages, dairy products, baked goods, cereals, salad dressings, sauces, confections, tabletop sweeteners and more.
About Dr Siddhartha Purkayastha:
Dr Siddhartha Purkayastha, Vice President of Global Scientific and Regulatory Affairs of PureCircle Ltd, heads the PureCircle Science, Safety and regulatory programs to drive the introduction of stevia in the food and beverage markets globally.
With more than 25 years of experience in developing sweetener and carbohydrate technology for the reduced calorie and healthy food applications, Dr Purkayastha joined PureCircle in 2009 to start the innovation and technical development and support team. He developed strategy for the global technical team to spear head the new applications with stevia and established technical centers in the major markets including US, EU and China. He had graduated with B.Tech (Hons) from the I.I.T, Kharagpur (India), Ph.D. from the University of Massachusetts and MBA from the University of Illinois, USA.
To know more about Stevia Convention 2018, please follow www.wso-site.com