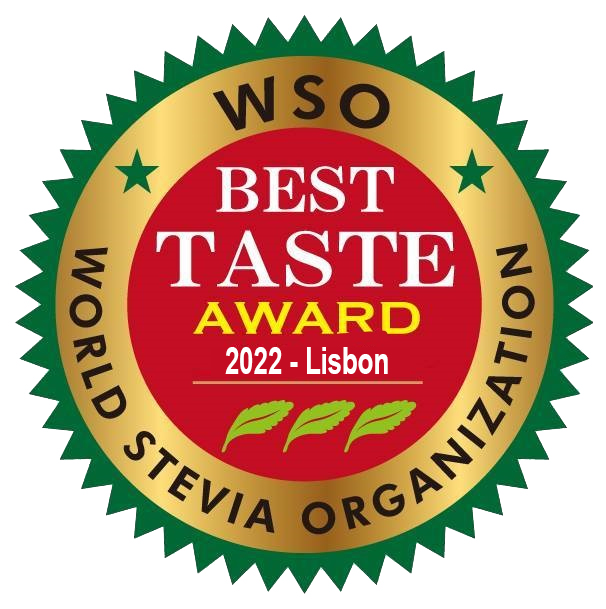 During the 10th World Stevia Convention, Best Stevia Product/Extract will be organized. You can submit your extracts and/or finished products for Stevia Tasteful Awards. This year, as the Stevia Convention will be held as Hybrid meeting, you will have 2 options for Stevia Tasting:
In-Person participation/tasting: If the convention will be held in-person without any issue, the product tasting process will be as usual. Please follow this link for more information.
Online participation: If the convention will be held online, the organizing committee require 5 samples of each product to be submitted for WSO Stevia Tasting. The organizing committee will evaluate the products by stevia tasters.
Whether you participate in-person or online, the Tasting procedure is, on the one hand, based on the sensory analysis such as general taste of the product, first impression taste, after-taste, odor, appearance, and other organoleptic criteria. Whether you participate in-person or online, the Tasting procedure is, on the other hand, it considers other parameters which are important to the customer such as clear information on the ingredients, the packaging, is it easy to prepare, directions for use...
Our panel is composed of Tea & Coffee Tasters, Oenologists, Gastronomic Experts, Cookers, Food & Beverage Experts, and Stevia Tasteful attendees. Each member of the jury will have to fill in, separately and independently, a special tasting sheet which includes the different parameters. In the case of the virtual convention, a tasting session will be organized in Paris exclusively with our tasting panel. The results will be published later, after a long deliberation.

For more information on Stevia Tasting product submission & procedure, please follow this link: