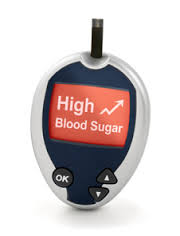 A recent study published by the team of Pr Andreas Pfeiffer, German Center for Diabetes Research, Partner Potsdam and Berlin, Nuthetal, Germany demonstrated that sugar substitutes may aid diabetics patients to dicrease their blood sugar. This study was done with Palatinose, which is a isomaltulose.
According to the researcher: "Palatinose possesses a favourable profile for diabetes nutrition by lowering Gastric Polypeptide (GIP) levels, increasing Glucagon-like peptide-1 (GLP-1) concentrations, and saving insulin secretion, which ultimately results in better management of blood glucode in type- diabetes".
It seems that Palatinose can replace sugars and other highly glycaemoc carbohydrates like maltodextrin in food applications. So the properties of applications made Palatinose a good candidature as substitute of sugar in F&B industry.
References of study: Diabetes Care 2016 Mar; 39(3): e38-e39. https://doi.org/10.2337/dc15-1891